5 Reasons Why IoT is the Future of Android App Development
One of the most important technologies of the twenty-first century is the
Internet of Things (IoT)
. It has modified many devices that are connected to share useful data and bring about effective functioning. IoT is currently being integrated throughout the creation of android apps to produce user-friendly and sensor-enabled applications.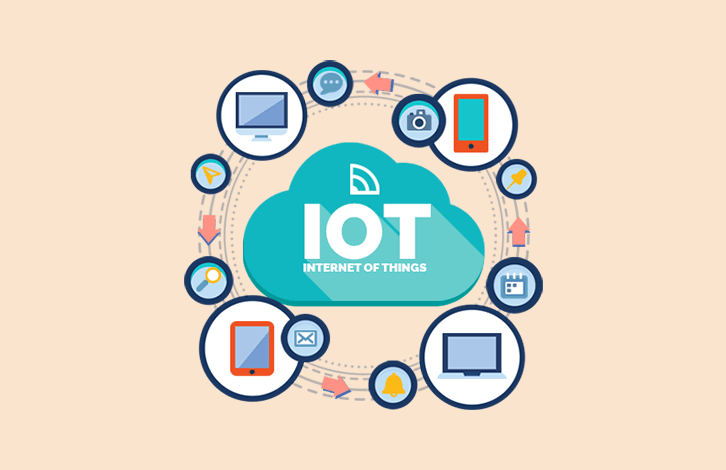 The phrase "Internet of Things" refers to the ecosystem of devices that interact with one another and share information to boost productivity and provide better customer service. Despite being a 1999 invention, this word has recently gained popularity. IoT has immense potential, and the tech industry is actively working to develop additional apps that take advantage of it.
The industry is seeing an increase in demand for the creation of apps with rich features, better user interfaces and data-sharing capabilities. IoT is undoubtedly the future of
android app development
, it is true.
Given the rising popularity of smartphones, the blooming trend of app creation is destined to stay. Customers can now use specialized applications on their smartphones to access the services they want since they provide quicker and more personalized service. Businesses are also attempting to win over clients by providing engaging and successful android applications.
The Internet of Things is currently being used by android app developers to create better applications. 
Let's look at how IoT solutions are changing android app development to demonstrate the same.
Advancement In Hybrid App Development
Traditional native Android apps are only functional on the platform they were designed for, which is not ideal for Internet of Things applications. Incorporating the extensive coding capabilities of hybrid platforms and enabling users to engage with a wide variety of multi-platform devices, we may anticipate the development of an increasing number of hybrid apps with improved user experiences.
This will inevitably improve the user's app experience by enabling them to access many services at once. Companies will also benefit because they can easily obtain customer data from other platforms owing to this.
Adopting Open-Source Development
This is one of the key IoT trends for 2021. Leaders in the development of android applications want to share more programs digitally with the advent of open-source development. As a result, the IoT integration in android app frameworks will provide developers with such programs so it is simpler for them to create applications.
The transparency it offers inside the development process is another advantage of open-source android app development. This makes it possible for companies and developers to work together easily to produce top-tier Android apps.
Niche Development and New Platforms
The business is changing as a result of the Internet of Things and app developers are working hard to adapt. New advantages are frequently found because IoT is a relatively new technology in the mobile app development sector. One of the advantages of IoT is that it enables software developers to create their own platforms as there aren't many platforms already available for IoT-compliant apps.
It is expected that cross-platform app developers would turn their attention to specialized platforms in order to offer users something unique. Furthermore, there is more to benefit from creating new platforms because they provide developers with a plethora of tools and enable them to build something special that can yield lucrative returns.
Growing Innovative Businesses
IoT has had a significant influence on business innovation. IoT has thus contributed to the growth of more creative firms. The ideal tool for organizations to maximize the advantages of IoT is Android applications.
Businesses are focusing on locating and resolving the issues facing the client sector and developing IoT-based applications to provide workable solutions. And this will take place through the large amounts of information that have been acquired by many organizations that have provided a more in-depth understanding of businesses for developing targeted Android applications.
The cost associated with IoT app development services is declining more quickly. Small businesses now have more opportunities than ever to make a significant online impact. As a result, small firms have improved their reputation on a larger scale. IoT makes it simpler for android apps to process, analyze and deliver all types of complex services by connecting all devices to a single system. Small businesses are able to take advantage of this element to create premium Android apps at reduced costs, giving them an advantage over their competitors.
Conclusion


Internet of Things (IoT) technology is transforming the digital world in many different ways. It is enhancing the conventional android app development procedure with top-notch capabilities. Adopting IoT and enterprise android applications can greatly increase company productivity and efficiency, enabling them to achieve their business objectives. IoT will therefore have a significant impact on the future of the android app development industry.
Are you a Start-Up or Enterprise looking to explore the vast IoT capabilities through the development of cutting-edge mobile apps?

Speak with our Experts

.
https://www.rnssoft.com/wp-content/uploads/2022/09/IOT-1.jpg
351
624
admin
https://www.rnssoft.com/wp-content/uploads/2021/06/rns_logo.png
admin
2022-09-22 09:06:27
2022-09-22 09:34:43
5 Reasons Why IoT is the Future of Android App Development